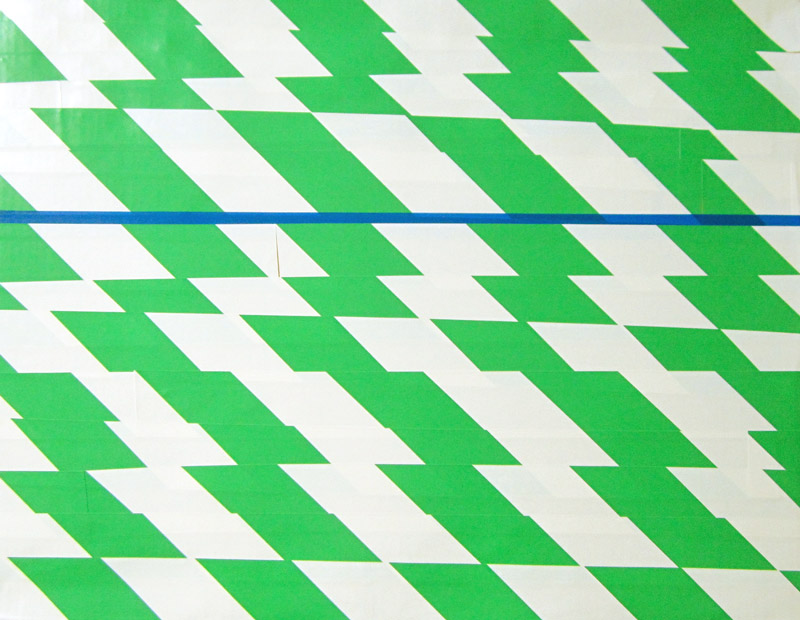 HALO EFFECT #1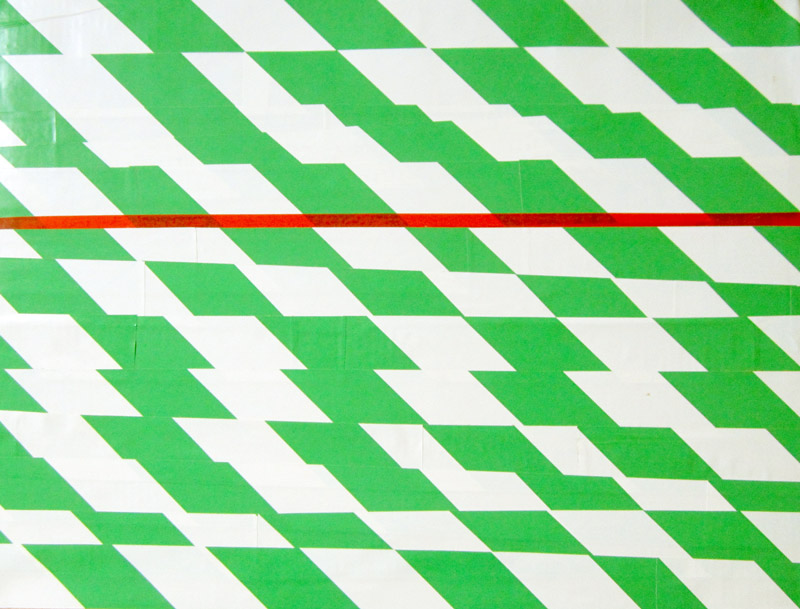 HALO EFFECT #2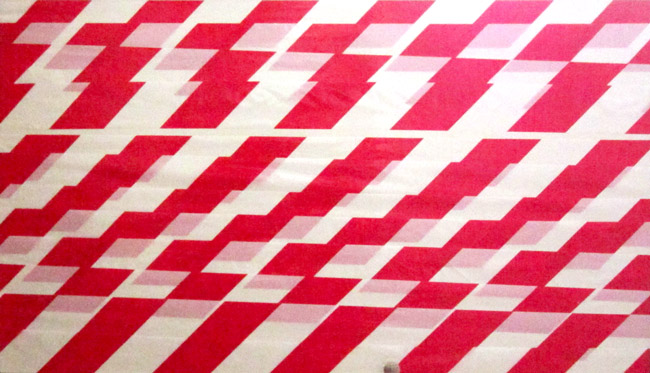 HALO EFFECT #3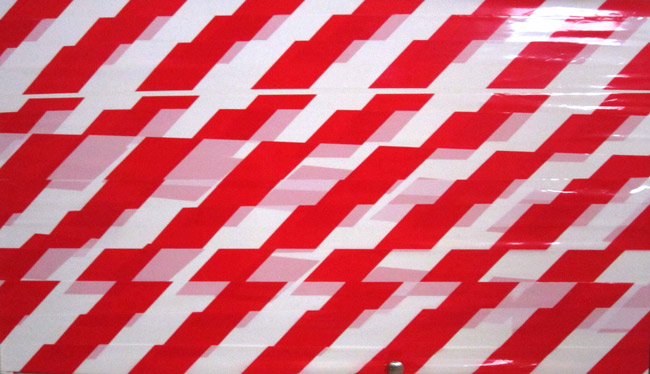 HALO EFFECT #4
Halo Effect
August 2017 – March 2018
48cm x 63cm
PP / PVC tape
I was going to make these from police barrier tape, of the sort you might find at a nearby murder scene, but decided on plain hazard tape because it's more inscrutable.
Using mass-produced tape was a natural step from cotton tape with hand-painted marks, but after some reflection, I prefer the original cotton tape windings.
The thin horizontal strips are an echo of Barnett Newman's "zips". In reality, they came about because in 29 Parallel Stripes, there was an unintentional small gap in the tape winding.