DISINFORMATION
BEFLIX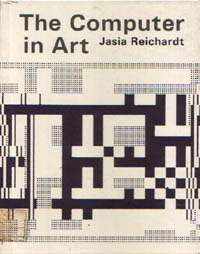 Dr Kenneth Knowlton [1931 – 2022] [unofficial but very good obituary] invented BEFLIX, the first bitmap animation programming language, at Bell Telephone Laboratories in 1963. He kindly gave me permission to use the domain beflix for this site after I wrote to him, but naturally, no endorsement of the content was implied.
Microbio

Ant Scott coined the term Glitch Art in 2001, created the first website devoted to visual glitches [1] and presented at the first international glitch-themed conference, held at Oslo Art Academy the following year [2]. He co-authored the first coffee-table book on glitch aesthetics [3].
[1] beflix.com (12 July 2001 –)
[2] Glitch Festival and Symposium, Oslo (11 – 13 January 2002).
Curated by Per Platou and Amanda Steggell.
www.liveart.org/motherboard/glitch/
[3] Glitch: Designing Imperfection
Mark Batty Publisher, New York. (09/09/09)
History
My first exposure to visual glitch aesthetics occurred in 1984, when I wrote a piece of software (in Motorola 6809 assembly language, for those with nerd credentials) that scrolled through the RAM on my Dragon 32 home computer and displayed the data as coloured pixels on the TV screen. Some 22 years later, the software was exhumed from dusty cassette tapes to produce the Chroma and Warp series of images.
I started my Glitch Art blog on this website on 12 July 2001. The frequent glitch art updates were derived from deliberately crashing software, hacking retro computer emulators, digital data visualization and general digital abuse. Any crud that spilled out onto the screen with a hint of aesthetic potential was immediately screengrabbed and imported into Photoshop. My self-imposed rules were (and remain) that only cropping and changing the colours are permitted.
By 2005, I had become dissatisfied with the aesthetic limitations of working purely digitally. I took a course in screenprinting at St. Barnabas Press in Cambridge, but the process felt inflexible. Then I asked master printer James Hill if he would teach me how to make photographic prints. As soon as I had a rudimentary grasp of the process, I decided not to bother with the enlarger lamp and instead brought my laptop computer in the following week and made exposures directly from the screen. This resulted in the Generatives and Skyscrapers prints.
In 2009, Glitch: Designing Imperfection was published, a project initiated with my long-standing collaborator and friend Shay Moradi. It had been a long process and by the end I was burned-out of digital glitches entirely. I continued to occasionally produce new pieces, but all without any computer involvement. Instead, I was preoccupied with exploring low-resolution stripes with discontinuities, such as the wound tape installations 29 Parallel Stripes and Beyond Yes and No.
Credits
I'm grateful to friends I've met along the way who have included my work in their exhibitions, monographs and websites.
In roughly chronological order, I extend my thanks to:- Per Platou, Amanda Steggell, Kim Cascone, Rob Lycett, Derek Hales, Jonas Downey, Edward George, Olga Goriunova, Greg J. Smith, Jeff Donaldson, Rosa Menkman, Nick Briz, Jon Satrom, Jake Elliot, Ted Davis, Dimitre Lima, Marc Garrett, Peter Krapp. Plus everyone who keeps pinning my images on Pinterest!
Exhibitions
08 JUN - 28 JUL 2013; Glitch Moment/ums; Furtherfield Gallery; London
22 FEB 2013; Screening of untitled; Vector: Game + Art Convergence; Toronto
11-12 NOV 2011; GLI.TC/H Amsterdam
03-06 NOV 2011; GLI.TC/H Chicago
02-07 NOV 2010; Smart Mistakes; Share Festival; Italy
29 SEP - 3 OCT 2010; GLI.TC/H; Chicago. [image]
16 MAY - 7 JUN 2009; Glitch Art joint exhibition; Karlshamns Konsthall, Sweden [-- 1 --] [-- 2 --]
10 MAR 2006; Gallery1F exhibition; Format Fetish
DEC 2005 - JAN 2006; Glitch Browser; Installation, collaboration with Dimitre Lima, Iman Moradi; New Langton Arts, San Francisco
09 NOV 2005; Online retrospective exhibition; Digital Detritus; VAGUE TERRAIN 1.0; Toronto
07 MAY 2005; Glitch:Aesthetics exhibition; Dean Clough Gallery; Halifax, UK
OCT 2004; Glitch entropy net art; collaboration with Manuel Razzari
30 APR - 30 MAY 2004; Joint exhibition; The Arches Theatre Glasgow, UK; curated by Machinista 2004

Publications
AUG 2022; Buzdokuz 12 "Glitch"; One Hundred Percent Medically Accurate
FEB 2013; MPDVision AW 14/15; Skyscraper #04 in article Digi-Punk on fashion trends
FEB 2012: The Distorted Truth in Glitch; author Robert Urquart; Stylus
NOV 2011; Image in The Glitch Moment(um); Rosa Menkman
OCT 2011; Cover art for Noise Channels: Glitch and Error in Digital Cultures by Peter Krapp; University of Minnesota Press
APR 2011; Image in article by Jeff Donaldson for ArtPulse Magazine
NOV 2009; Interview by Greg J. Smith; Serial Consign
OCT 2009; Frontis image from Repetitive Beats; Vague Terrain; .microsound issue
OCT 2009; Image and text, Pitch on Glitch; Amusement magazine No. 6; [French]
SEP 2009; GLITCH: Designing Imperfection (Hardback) Concept, Editor, Curator. Mark Batty Publisher, NY
FEB 2009; O.K. Periodicals magazine Issue 2: Failure
JAN 2009; EASI magazine (Portugese)
JUL 2008; Interview by Miguel Leal; vector e-zine: #06 Errors and Glitches
MAR 2008; Elle Decor magazine (Italian)
2007; "Primitive Operation" print as background prop in Glitch; Sync Picture Films; dir. Trevor Fernando
DEC 2007; neural magazine, Issue 28 - Data Error
MAR 2007; Computer Music magazine
JAN 2007; Image BX-413 in Swarm Forms: On Platforms and Creativity; Olga Goriunova; pub. Mute vol.2 no.4
NOV 2004; Interview and essay by Jonas Downey; Glitch Art; University of Illinois
JUL 2004; Interview by Martin Wisniowski of Phlow.net
JUN 2003; SALON-MAGAZINE v3.0 book+DVD; Soni+Glitch; interview [Japanese/English]

Visuals
06 MAY 2006; Brighton Festival; Underclear at B.A.G., live visuals with Voltek
27 AUG 2005; VJ set with U-Sun + Slow Sound System (DJ); Foundry, London
23 OCT 2004; NEW BLEEP 8; Visuals for Florian Hecker (Mego); George Tavern, London
26 MAR 2004; Bitsplitters; 291 Gallery London
06 MAR 2004; Ether 2004; co-vj with New Bleep Collective; DJ: Mira Calix (Warp); Royal Festival Hall, London
25 OCT 2003; NEW BLEEP 7; visuals; London
08 AUG 2003; NEW BLEEP 6; visuals for Russell Haswell; 291 Gallery; London
06 JUN 2003; NEW BLEEP 5; visuals; 291 Gallery; London
20 MAR 2003; Suppose; visuals; Computational Artforms; Maze, Nottingham
8 MAR 2003; Warp Records vs London Sinfonietta; Ether Festival; video; Royal Festival Hall, London
JAN 2003; Plug and Play; Gabba.net; visuals for Cedric Pin; Public Life, London
DEC 2002; Plug and Play; Gabba.net; Public Life, London
DEC 2002; Goldfish; video; London
NOV 2002; Interplay Festival - Berlin/London collaboration with Jan Jelinek; Spitz, London
18 APR 2002; Sprawl; Collaboration with Kim Cascone; video; visuals; Global Cafe, London

Talks
01 APR 2008; Future Karaoke; Gramophone Bar, London
30-31 MAY 2003; READ_ME 2.3; Software Art Festival; talk + visuals; Helsinki
11-13 JAN 2002; Glitch Festival and Symposium; Motherboard; Oslo Art Academy, Norway

Email
beflix@gmail.com [ Send email ]